SuperBlocco
It is fascinating to think that animals already walked this earth 230 million years ago, some of which we can still admire in nature today. Every animal is different, just like us humans.
Through our Cool Animals Puzzles, we want all these animals to capture the imagination of children. In fact, all animals have a cool story in them. The Cool Animals Puzzles are a great, fun introduction to the vast animal kingdom!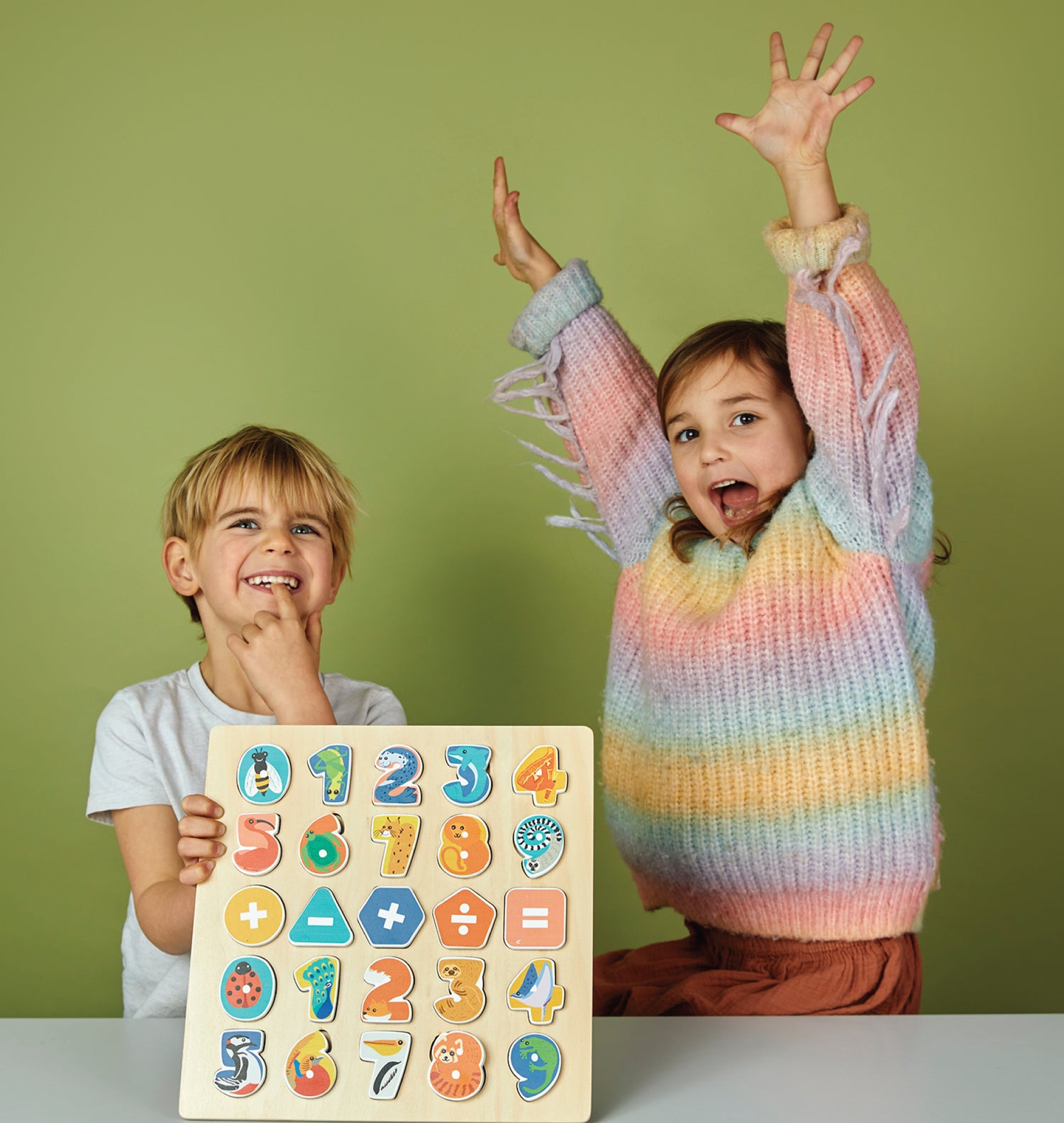 boost creativity and imagination
Cheerful and educational puzzles
Through our educational Cool Animal Puzzles, children practice fine motor skills, improve eye-hand coordination, train focus and patience and also increase visual spatial awareness. Our open-ended puzzles enable children to set their own rules and fully put their own imaginations to work!
MORE ABOUT US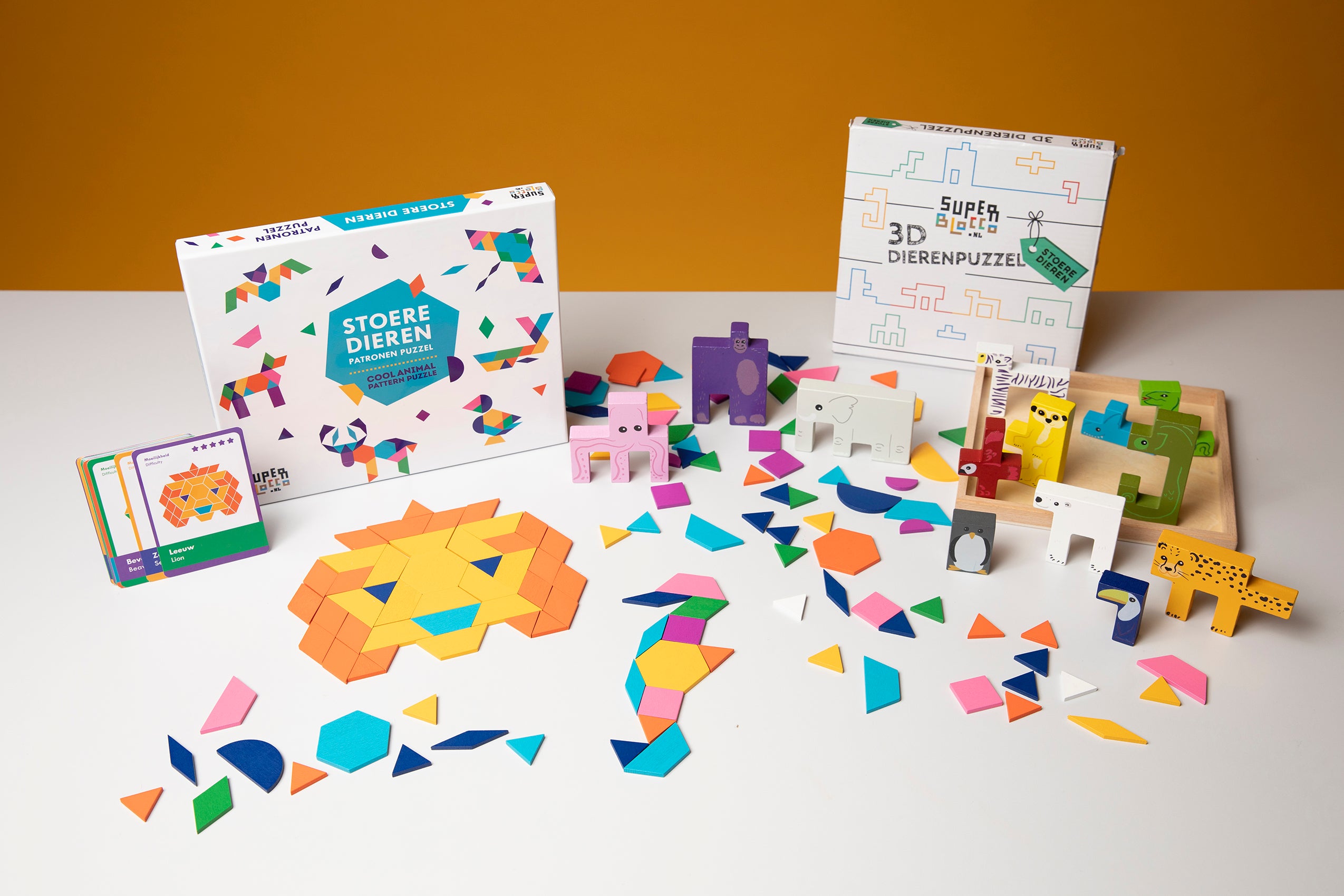 Shop Now
Shop Now

Cool Animal Patterns Puzzle
Cool Animal Patterns Puzzle
You can find cool animals all over the world! What do you think, for example, of turtles that have been living on our earth for 230 million years. Or dolphins who always sleep with one eye open. Or take the cheetah that can run 120 kilometers per hour and accelerate just as fast as a Formula 1 car. In this Tough Animals Pattern Puzzle you will find 30 tough animals. You can now make all these cool animals yourself with the 130 colorful patterns of the puzzle! Of course you can also create your own cool animals with these patterns. Use your imagination and enjoy this Cool Animal Pattern Puzzle.
Sustainability and health are our top priorities. Produced with respect for nature with FSC-certified wood and non-toxic paint.
This puzzle is suitable from 4 years.
The puzzle comes with 130 colorful wooden patterns to create the cool animals

The puzzle contains 30 playing cards with cool animals from all over the world

Give free rein to your creativity and design your own cool animals

All fascinating and fun facts about the cool animals are included on the playing cards

Develop Hand-Eye Coordination: Solving pattern puzzles requires precise control and coordination between the hands and eyes, which promotes children's motor skills

Promote Spatial Understanding: Pattern puzzles teach children to recognize shapes, visualize and understand spatial relationships, developing their spatial awareness

Promote Creativity: In addition to following the traditional patterns, children can create their own unique designs and figures, stimulating their creativity
Educational and Fun: Pattern puzzles combine learning and play, allowing kids to have fun while developing valuable skills

Suitable for All Ages: Pattern puzzles are suitable for children aged 4 and up, an educational and fun activity for the whole family

The puzzle is made with sustainability and health as a priority, with FSC-certified wood and non-toxic paint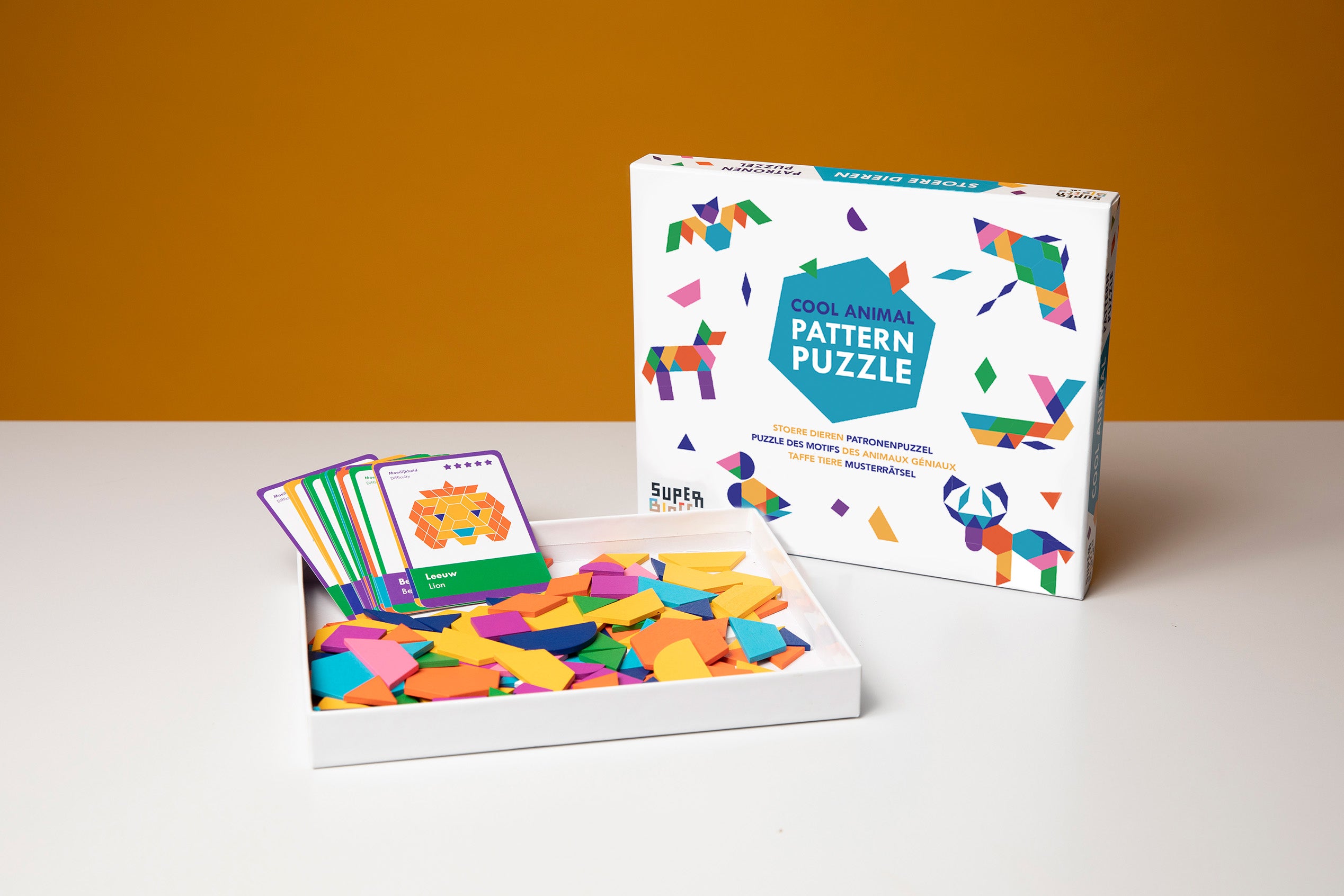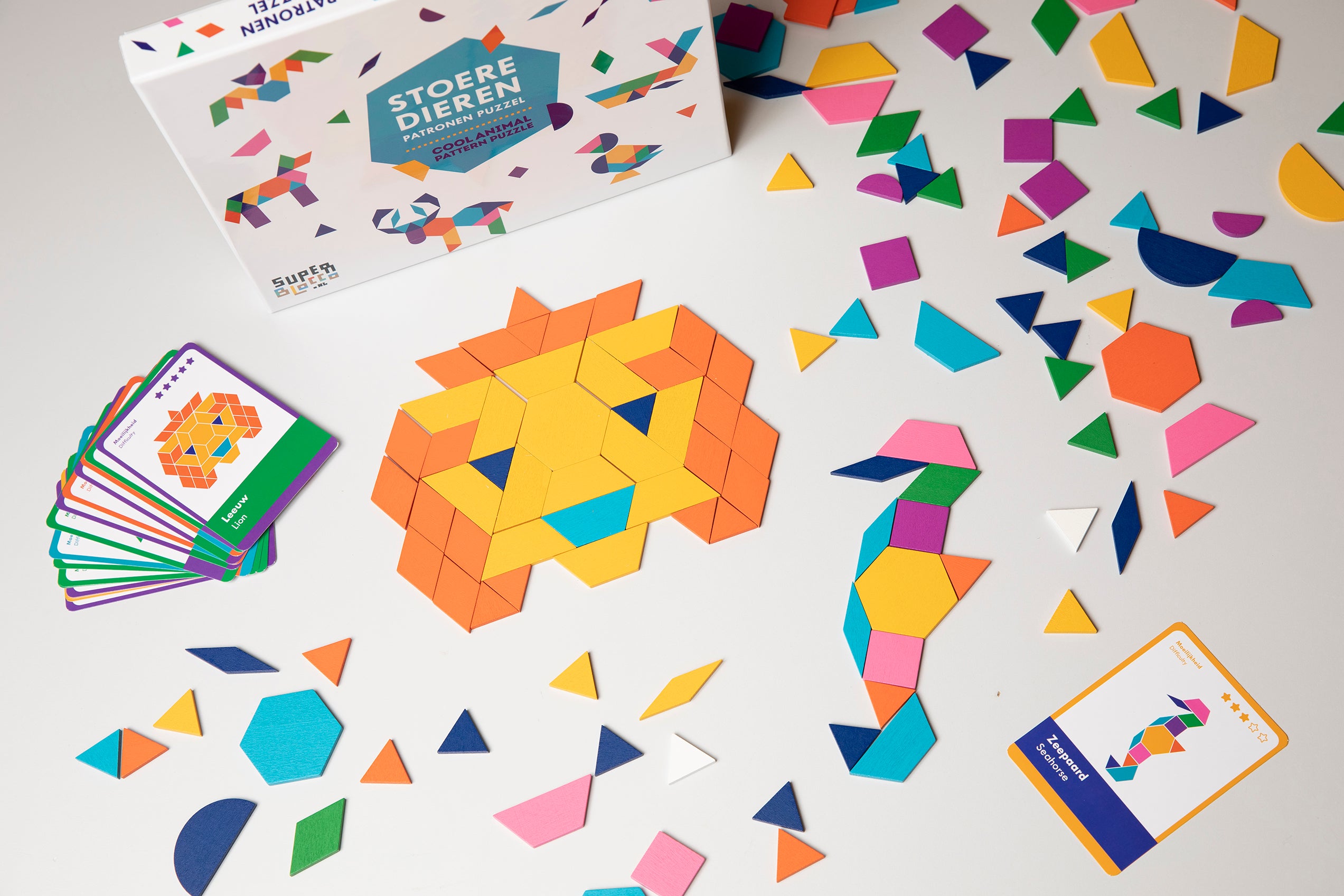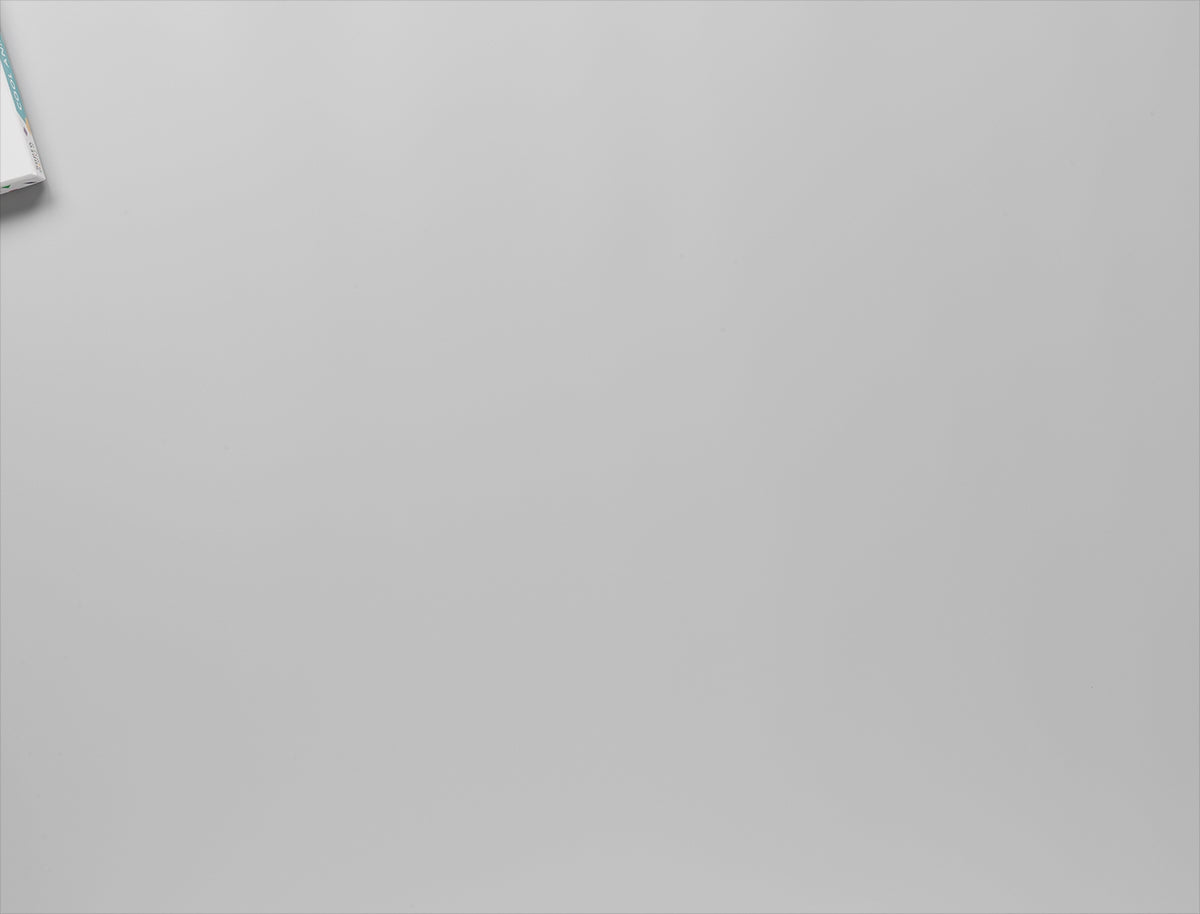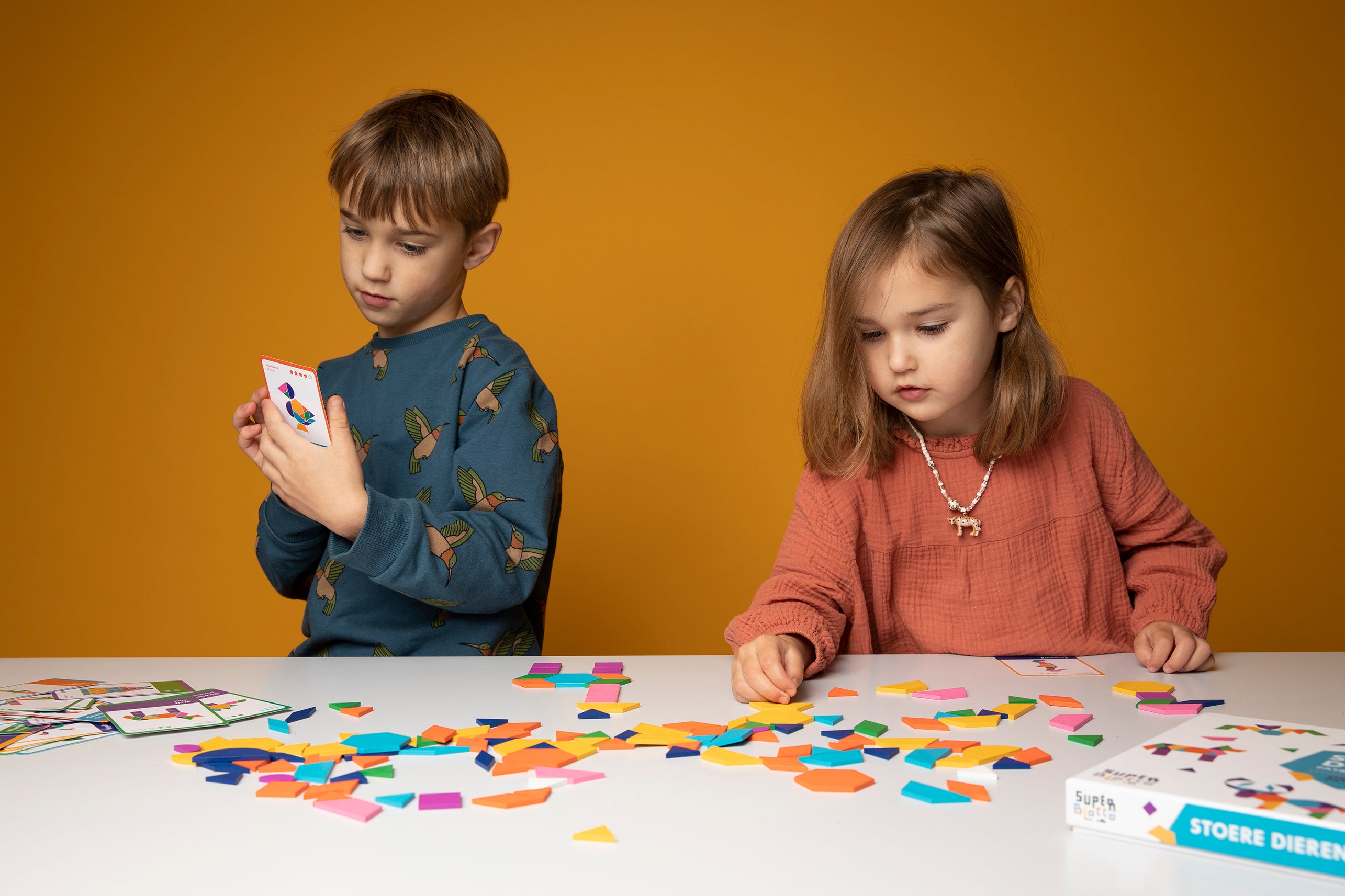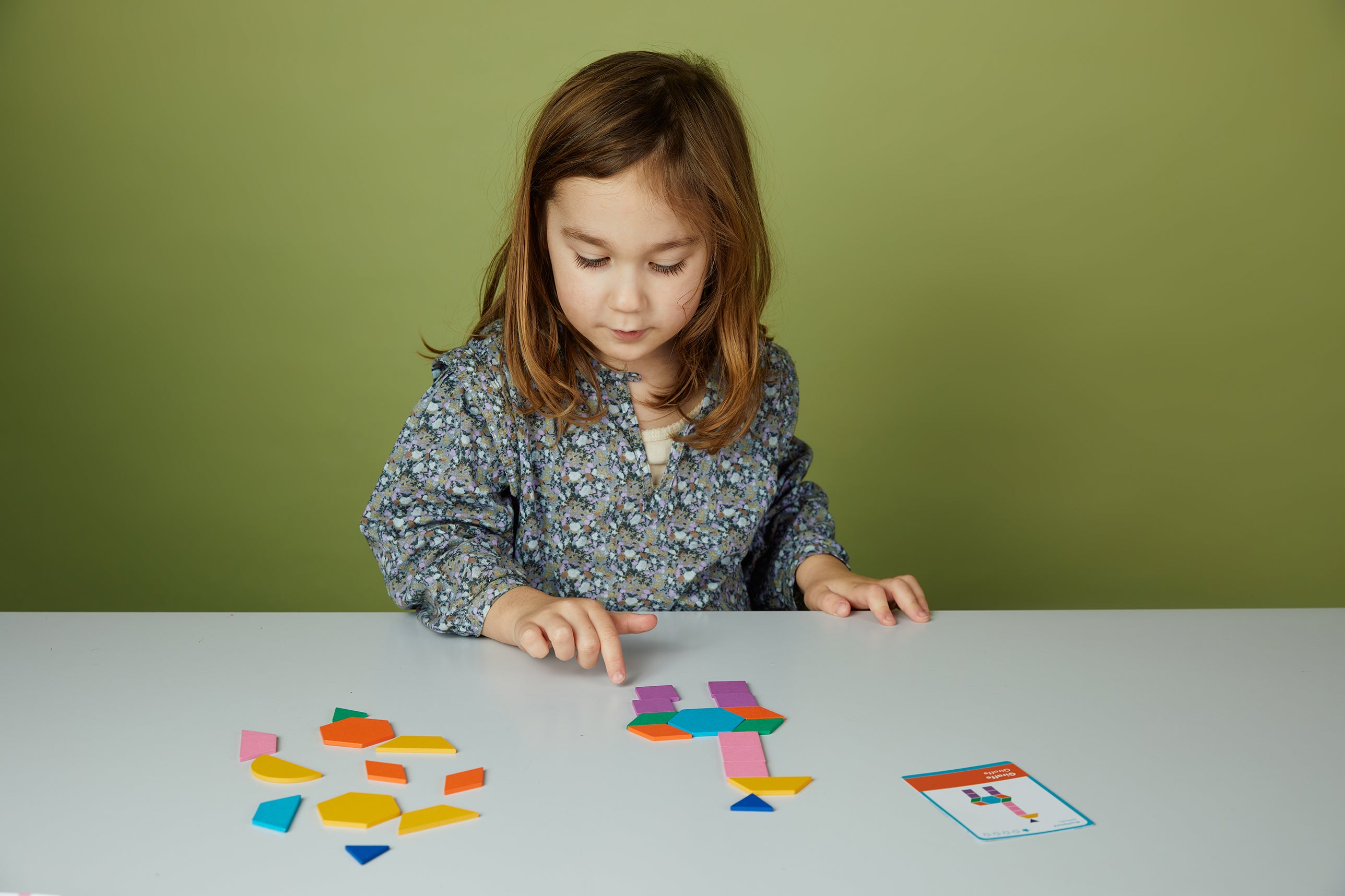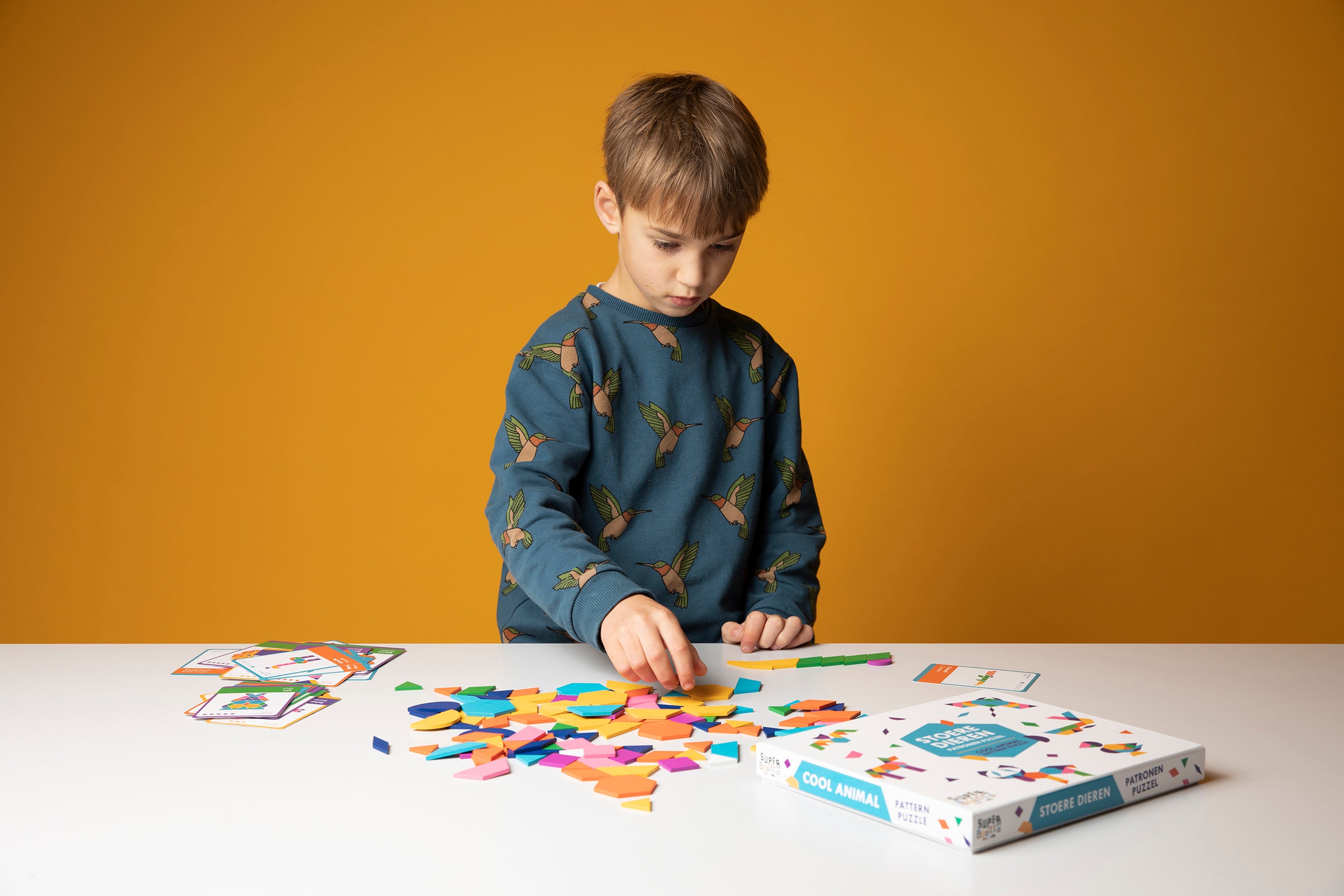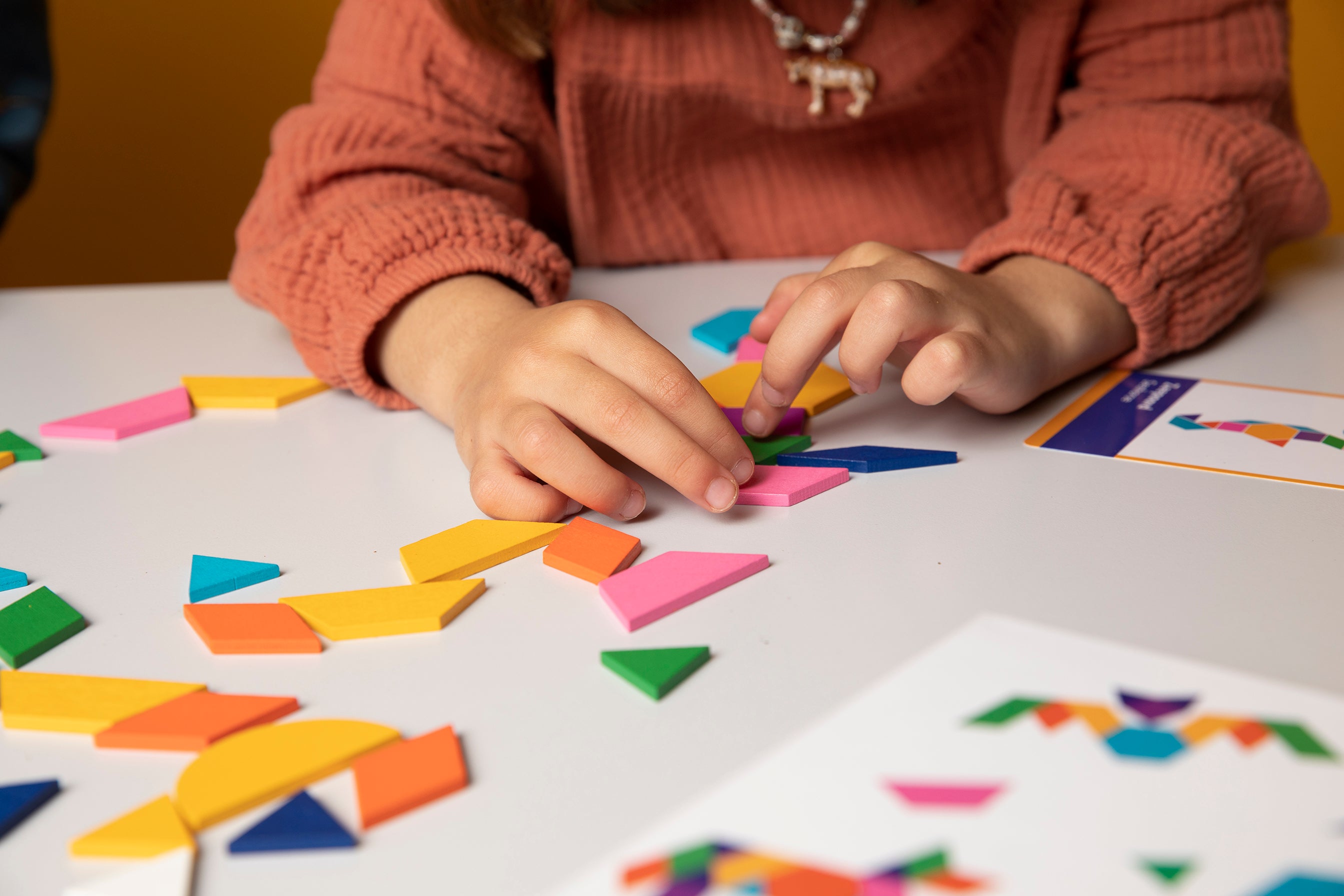 Safety is paramount
1. Regulations

We comply with the regulations and hold the necessary certifications for our products.

2. Certified wood

We care about nature and only use FSC certified wood for our products.

3. Non-toxic paint

Health comes first for us, so we naturally use non-toxic paint and do not use any other harmful substances.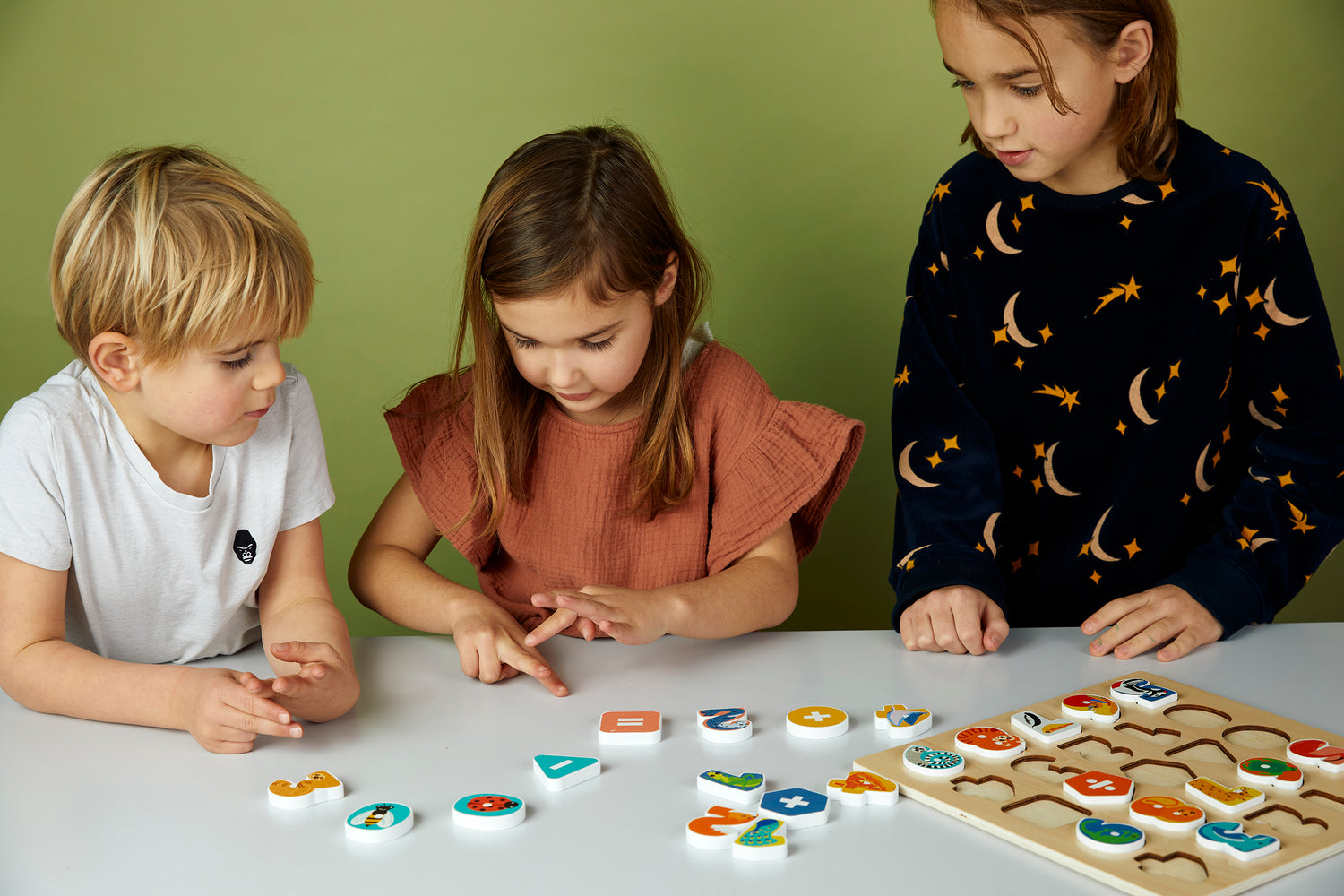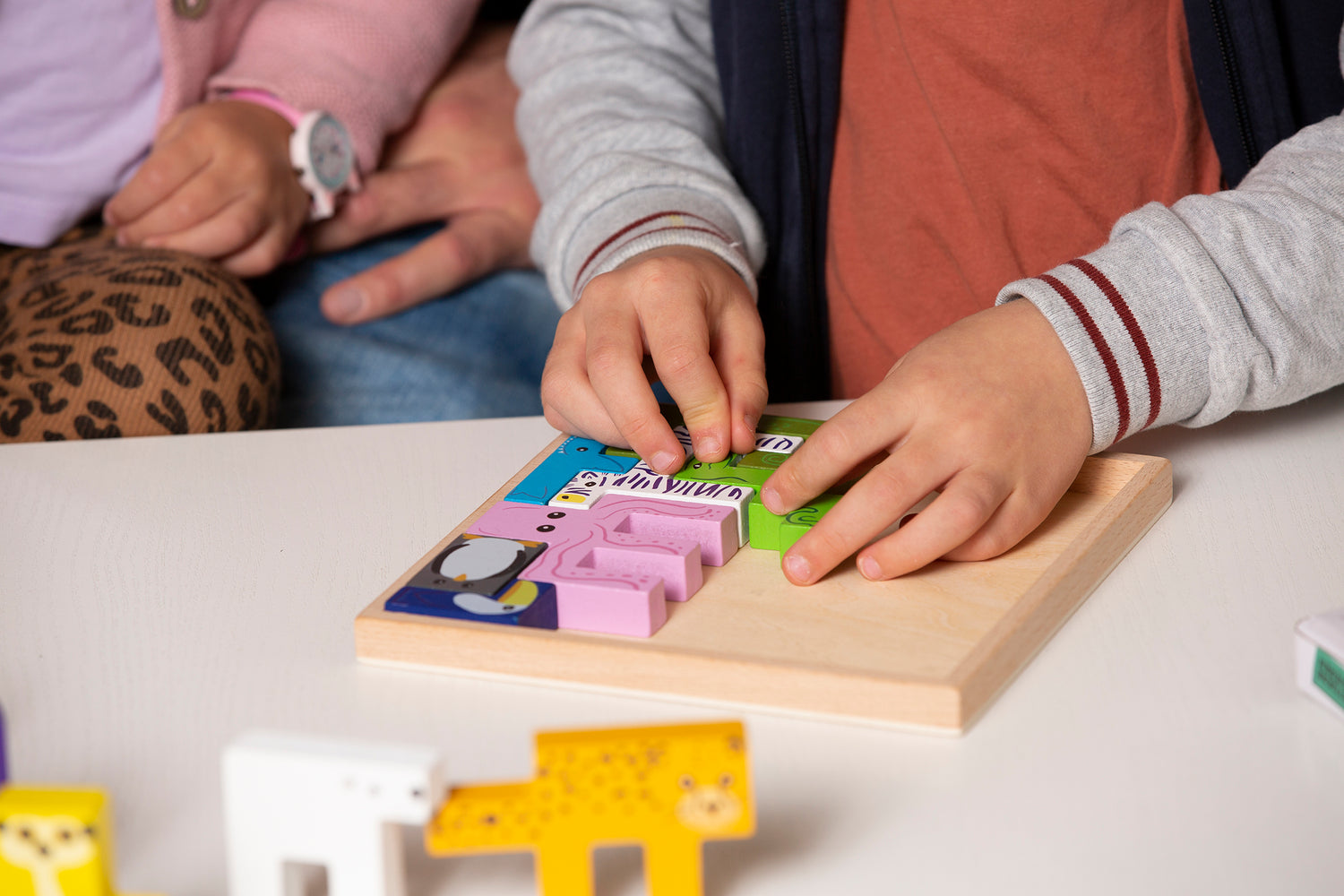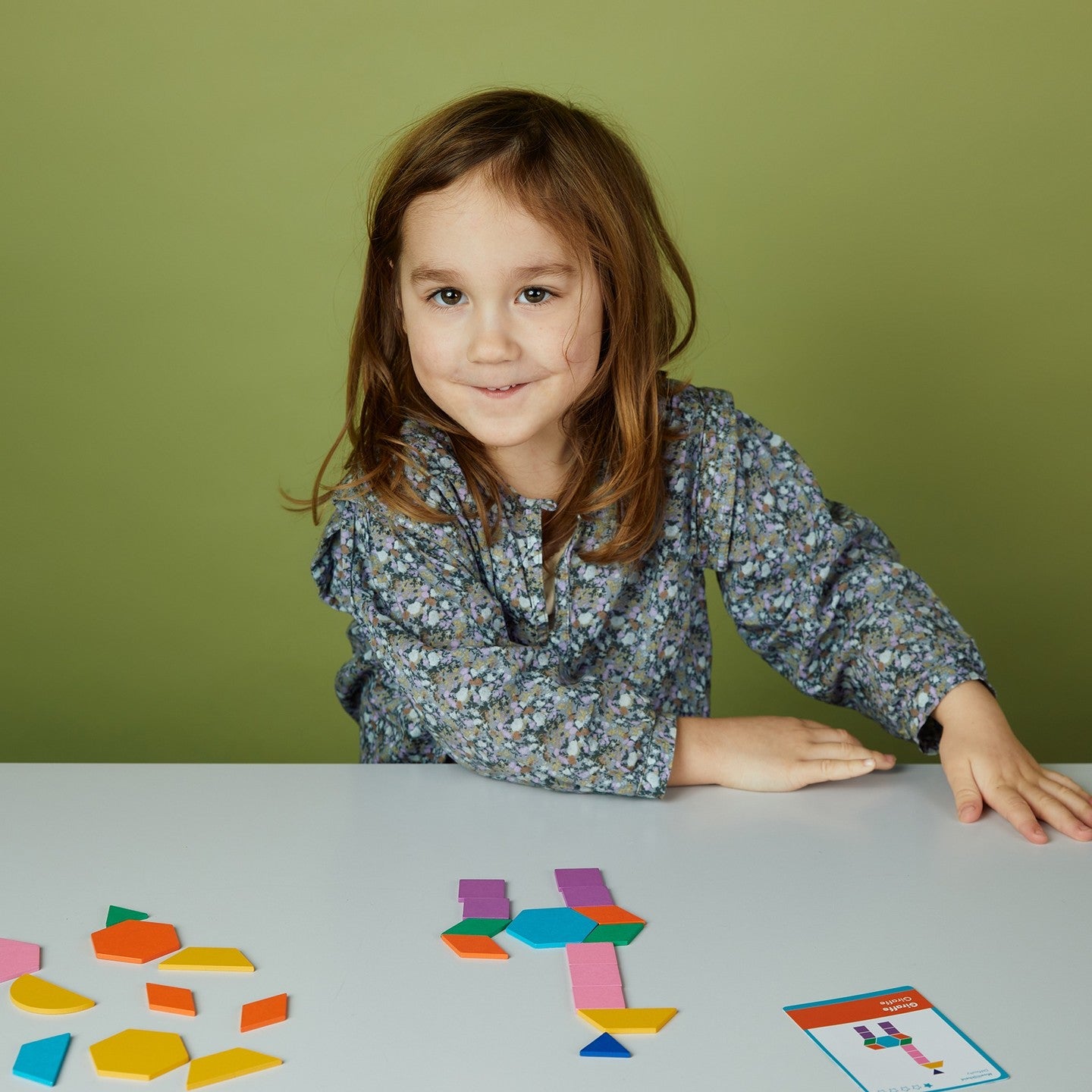 donate via an order
Care about animals!
Animals need us more than ever. SuperBlocco is very aware of this and that is why we donate to Smart Parks with every order. We live in a time where new technology can help us keep animals safe and that is exactly what non-profit organization Smart Parks does. With your order you therefore directly contribute to the safety of endangered species.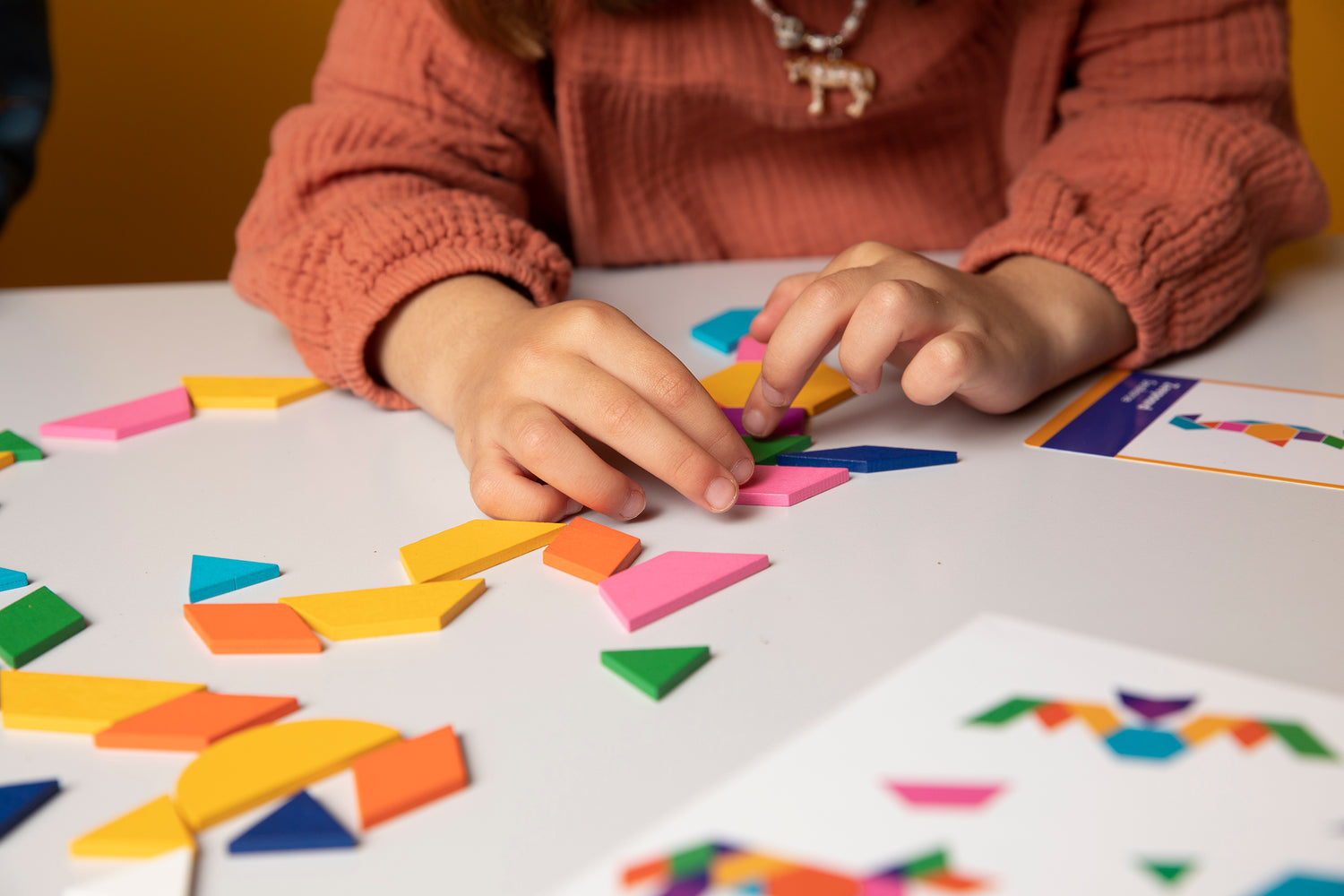 Popular in primary schools
Primary schools also enjoy using our puzzles. Collaboration, creative thinking and asking for help are important lessons that can be practised during puzzling.
Frequently Asked Questions...
Why should I buy a puzzle from you?

Tough animals appeal to the imagination of every child! It is simply the perfect gift for any children's party. Our puzzles also come with fun facts about the animals, so you also learn something from them. With every purchase we make a donation to Smart Parks, a non-profit organization dedicated to protecting endangered animals through new technology. Enough reason to buy such a nice Tough Animals puzzle, right?
What is the delivery time after placing an order?

Did you order before 16:00 PM? Then we will send your package the same day! If everything goes well at PostNL, you will receive your package within 1 or 2 working days at the latest. This applies within the Netherlands and Belgium. Other countries may take a little longer, but you will receive a track and trace from us to keep an eye on everything.
What if my shipment is damaged?

We pay close attention to ensure that everything goes out the door nicely. In the unlikely event that something is damaged for any reason, please send us an email and we will solve it for you.
Are all your puzzles made of wood?

Yes that's right! We are a big fan of wood because it lasts a long time and is durable. We produce with respect for nature and naturally use FSC-certified wood.